Karma has been testing its updated Revero plug-in hybrid saloon on European roads ahead of a planned market debut here.
Originally launched in 2016, the Revero is the model born out of the ashes of Fisker's bankruptcy. New Chinese-funded firm Karma has been selling the model in the US since then and is now planning to introduce it in European and Asian markets after a number of updates to make the powertrain more competitive.
New spy pictures show that the four-door coupé, a rival to the Porsche Panamera 4 E-Hybrid, will get styling revisions to its front and rear but that its overall bodyshape will stay true to the Fisker Karma, to which it's the successor.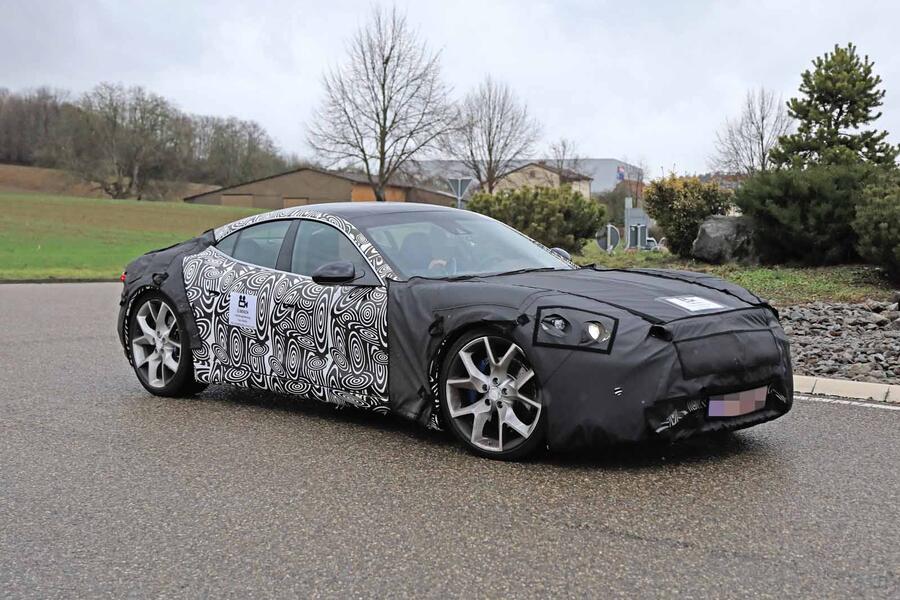 Karma's chief revenue officer, Jim Taylor, previously told Autocar that the Revero's delayed entry into Europe (including the UK) and Asia was always part of the business plan. Prices for the current model start at $130,000 (£98,124) in the US.