Skoda has released the first official images of its Geneva motor show concept: the electric Vision iV.
Said to provide "a specific outlook of the brand's electric future", the Vision iV is a more production-previewing concept than the 2017 Vision E. However, official sketches show the "four-door crossover coupé" concept's design will be very similar to the older concept's.
Although in profile the two concepts look nearly identical, the Vision iV appears to feature a traditional slatted grille design rather than the blanked-off item on the Vision E.
A darkened image shows it will also have a full-width LED daytime running light underneath the main headlights, while the Skoda name at the rear is backlit in red.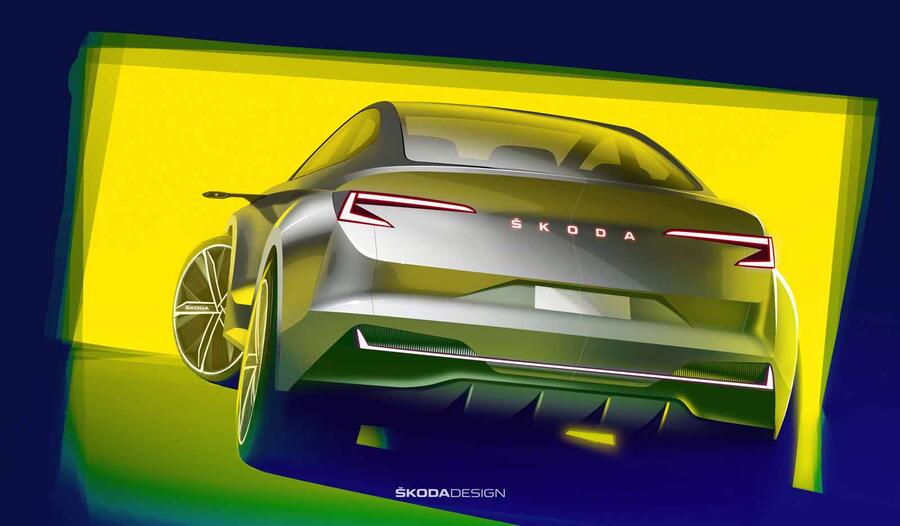 Last year, the company revealed the production version of the Vision iV will be sold with both standard SUV and coupé variants, akin to the Kodiaq and China-only Kodiaq GT.