Why we're running it: To see if Ford's hottest supermini can successfully pick up the baton from its class-topping predecessor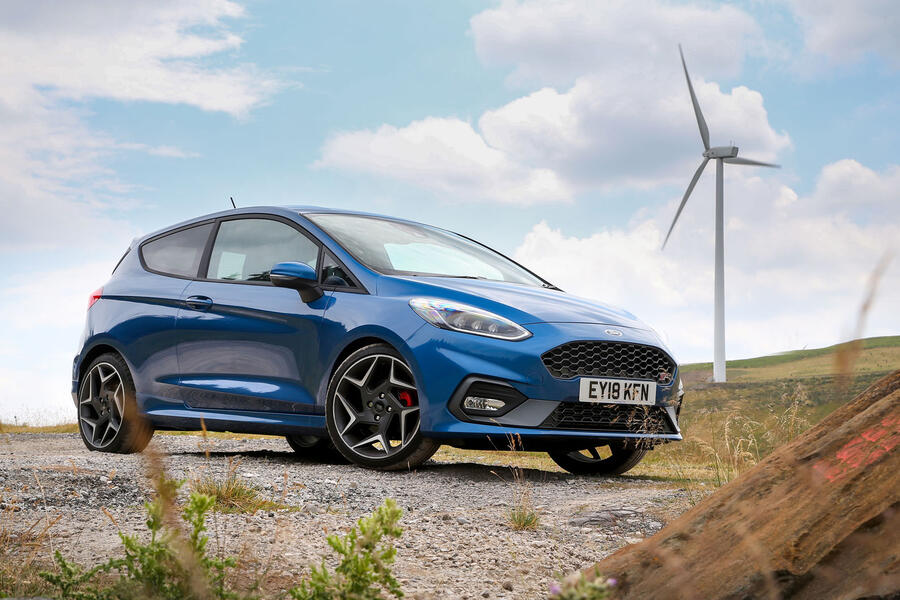 Life with a Ford Fiesta ST: Month 4
Which of our superminis, the Fiesta ST or Polo GTI, impressed most? We thrash it out - 3rd April 2019
Our time with the Fiesta ST is rapidly running out, but while it shared a space on the long-term fleet with Volkswagen's fourth-generation Polo GTI (which we recently said goodbye to), I made sure to pit the two hot superminis against each other. That meant roping in Lawrence Allan, who has spent just as much time as me with each car, to argue it out over which would earn a spot in our personal garages.
TM I just can't get behind the Polo as a proper hot supermini, and it's all because of that automatic gearbox.
LA An auto does feel like a strange choice in a car like this, especially a unit that can't seem to make up its mind. It's keen to upshift early but equally ready to drop a cog if you so much as brush the throttle, even if that means copious amounts of wheelspin. The Fiesta's precise six-speed manual is a joy to use in comparison. When you find the traction, though, the Polo carries its speed effortlessly.